Recyclable and Resealable Pouches
Banana
Energy
Bites
These bites are not only vegan-friendly but also gluten free, certified organic, and made with only 5 simple ingredients.
Enjoy the richness of organic dates and the natural sweetness of bananas with every bite. With a focus on taste and quality, we have carefully chosen each ingredient to create a balanced and delightful experience. 
Força Energy Bites are vegan, certified organic, gluten free, packed with protein, AND made with a superfood sustainable ingredient that helps you save water!
No Preservatives | Certified Organic | Dairy Free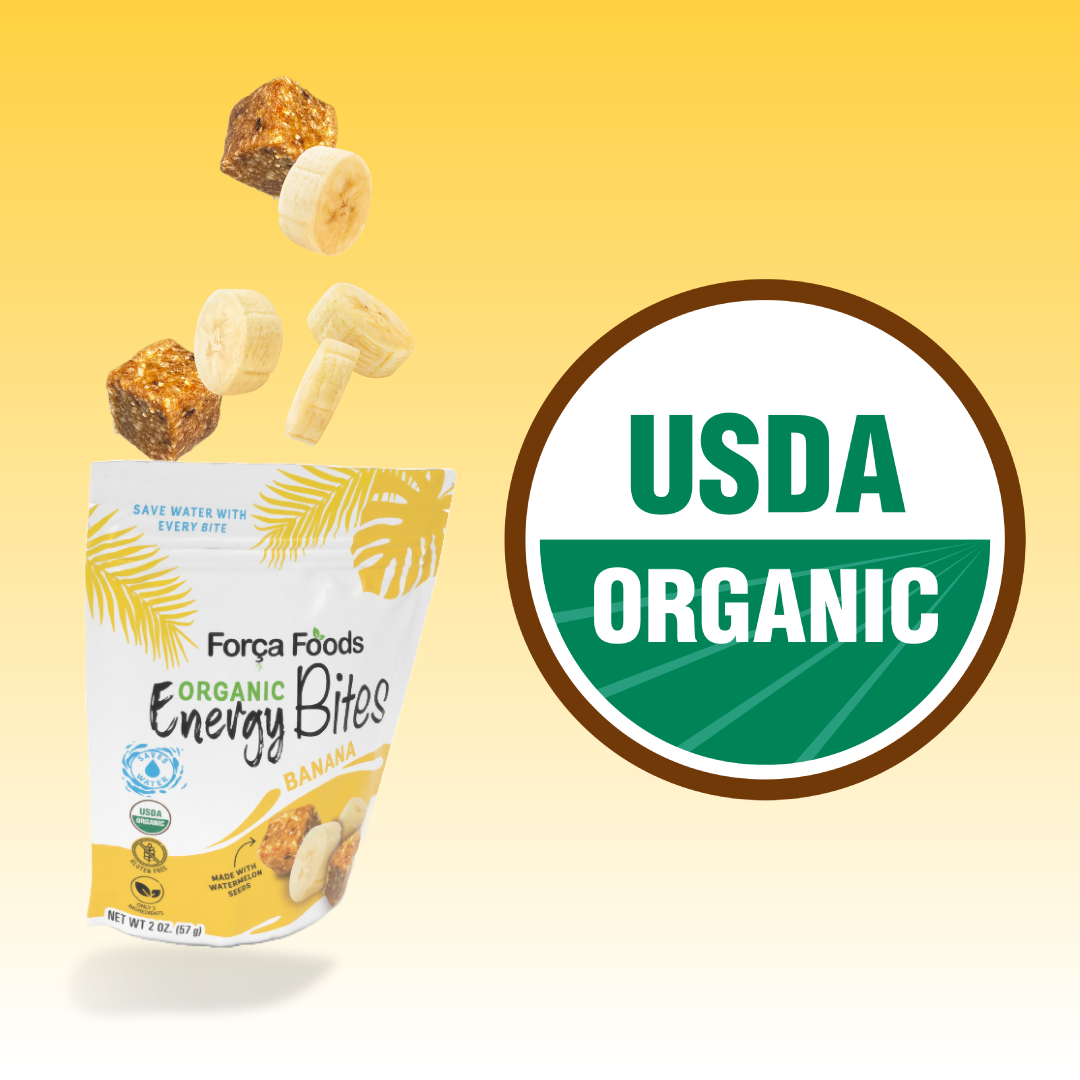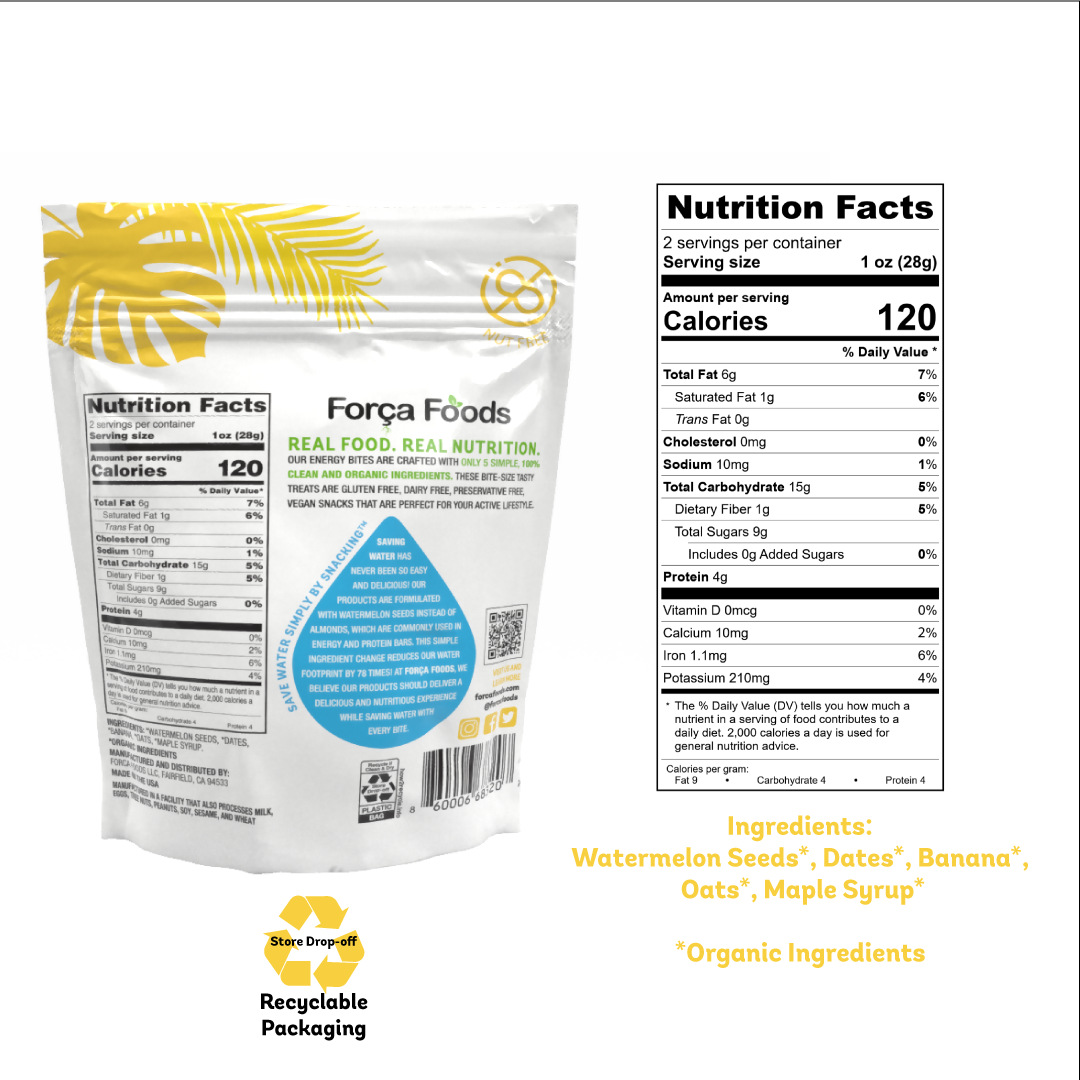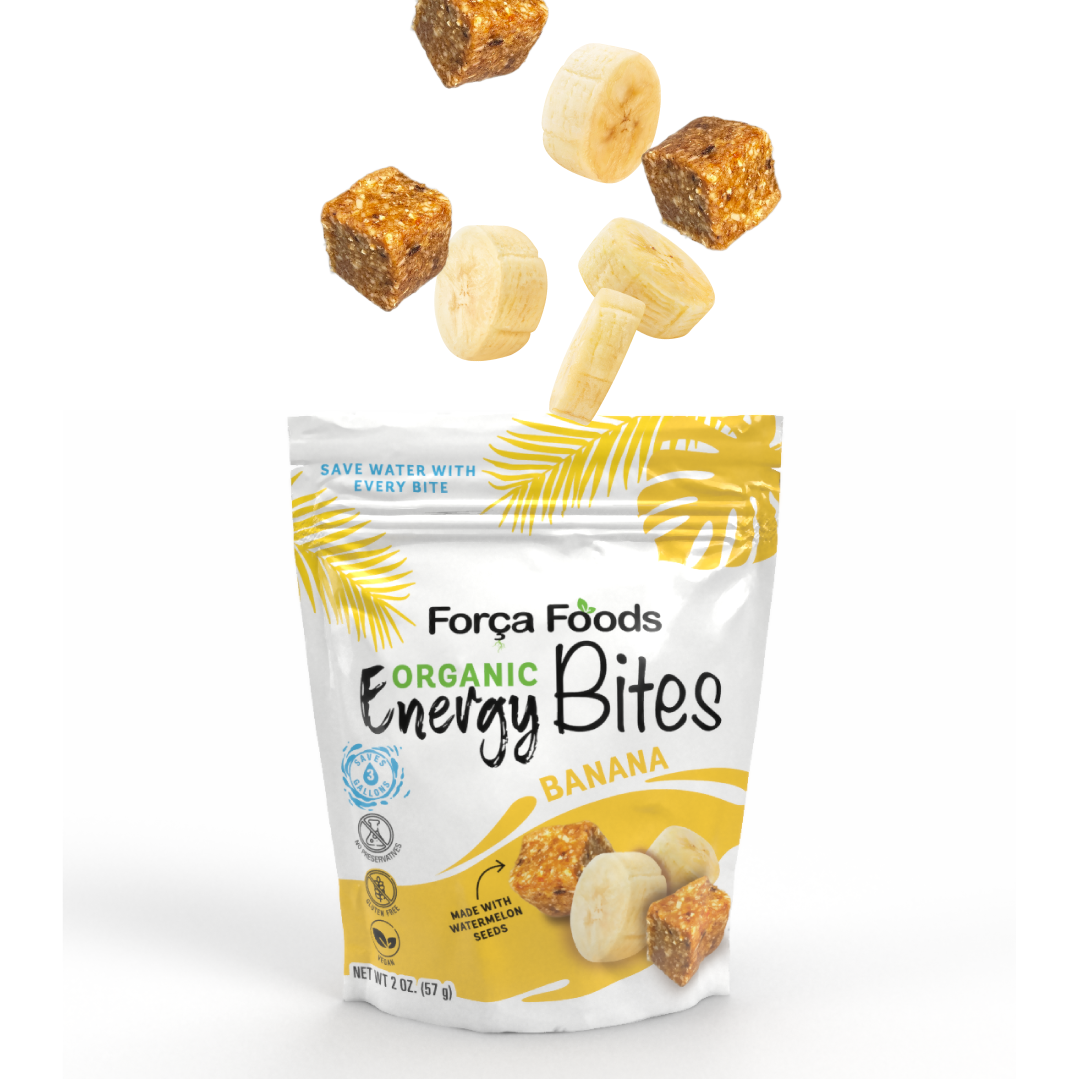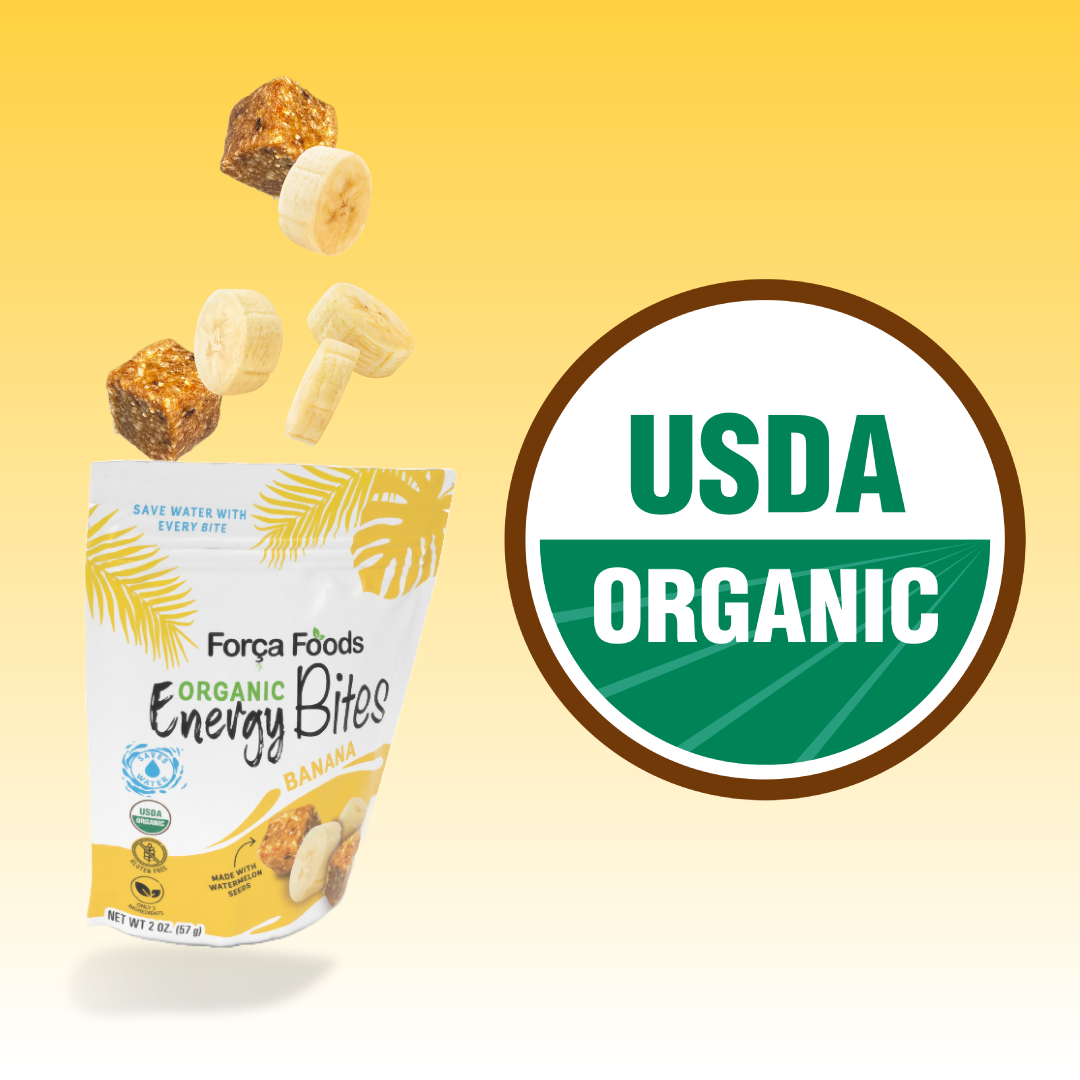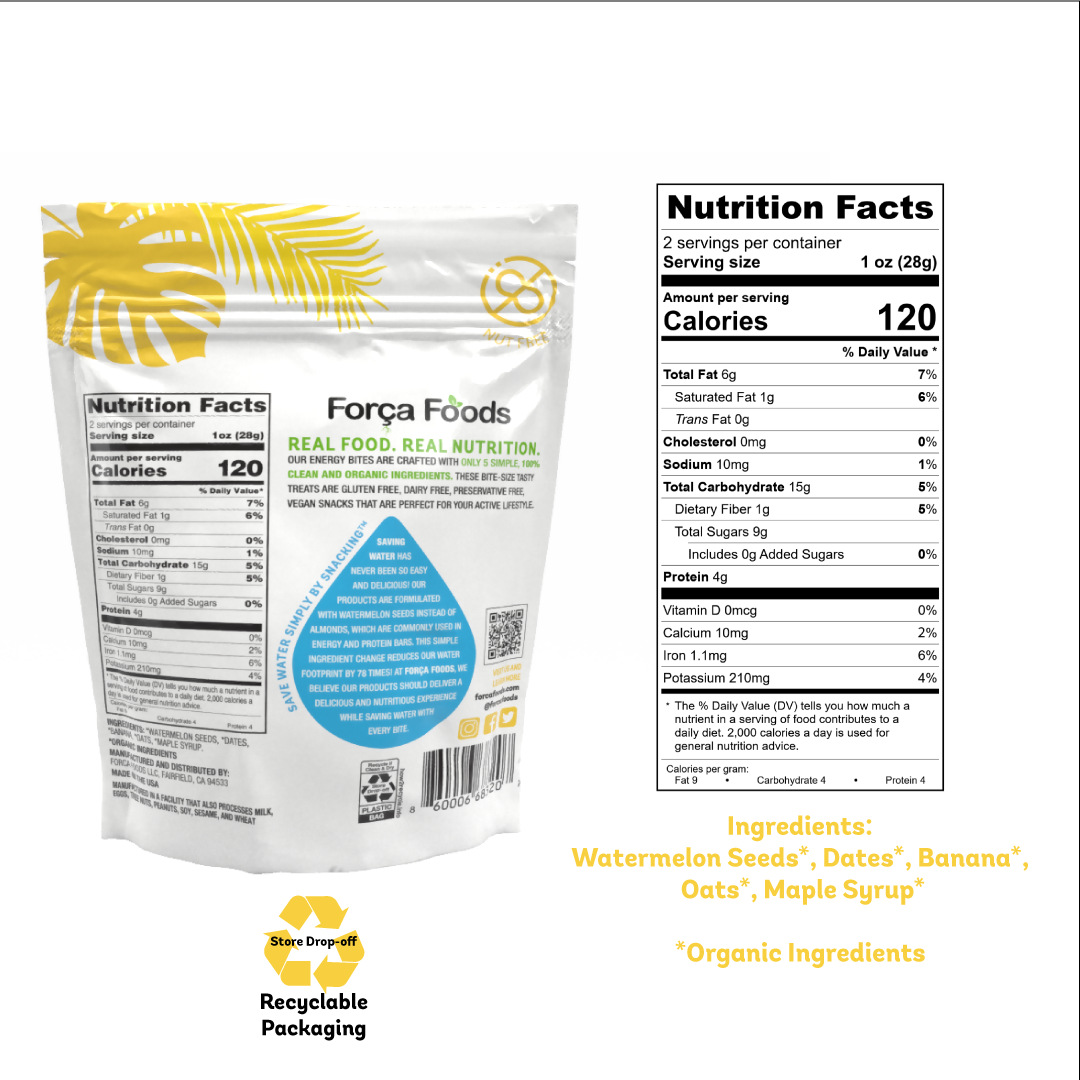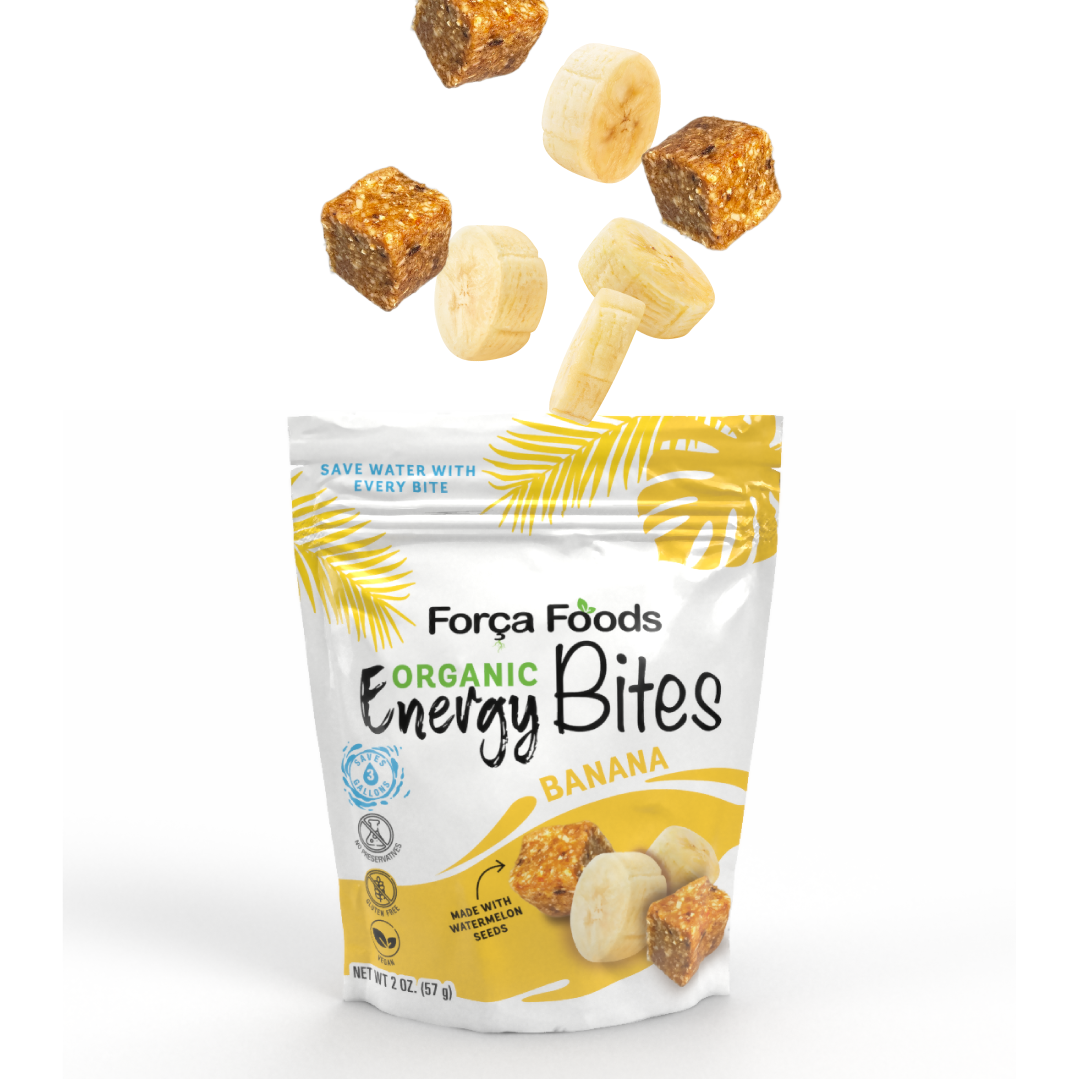 SUSTAINABLE
Lower your water footprint by 99% vs. eating an almond-based bar
VEGAN
100% plant powered nutrition
GLUTEN FREE
No gluten containing ingredients used
Subscribe For Free Shipping*, 15% Off, and Automatic Monthly Shipments
Never run out of your favorite snacks! Subscribe and receive our assortment pack every month.
*Free Shipping is applied after the first month.
Customers can cancel at any time, no commitment needed.