Recyclable and Resealable
Pouches
Strawberry
Energy
Bites
These Energy Bites are the perfect snack to fuel your active lifestyle while promoting a healthier you. Our Energy Bites are thoughtfully made with just five simple and wholesome ingredients. Made with real fruit and no artificial flavors, you can be confident that you are getting the most natural and fresh experience.
We understand the importance of natural and clean eating, which is why we have carefully selected our ingredients to ensure a harmonious blend of taste and nutrition.
Força Energy Bites are vegan, certified organic, gluten free, packed with protein, AND made with a superfood sustainable ingredient that helps you save water!
No Preservatives | Certified Organic | Dairy Free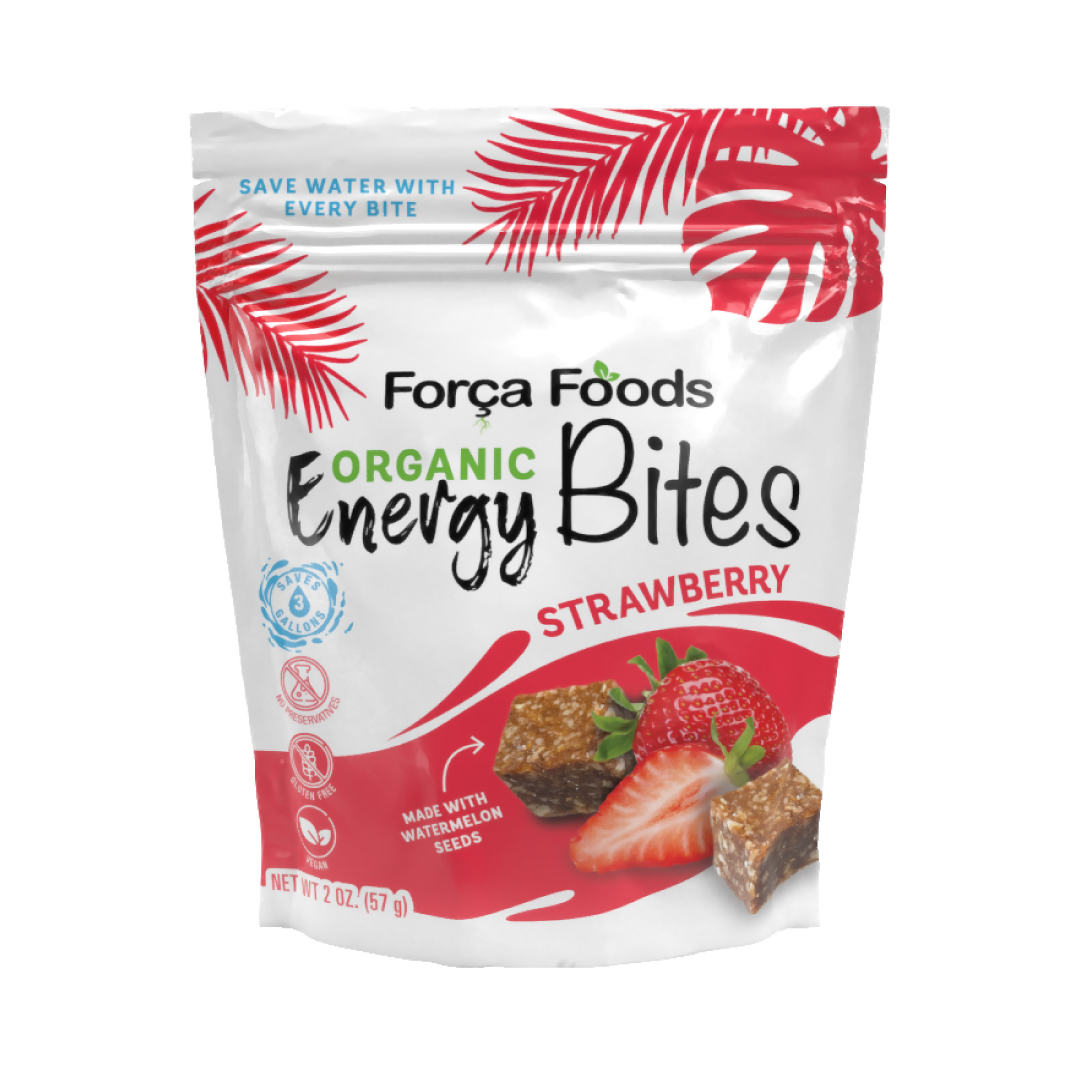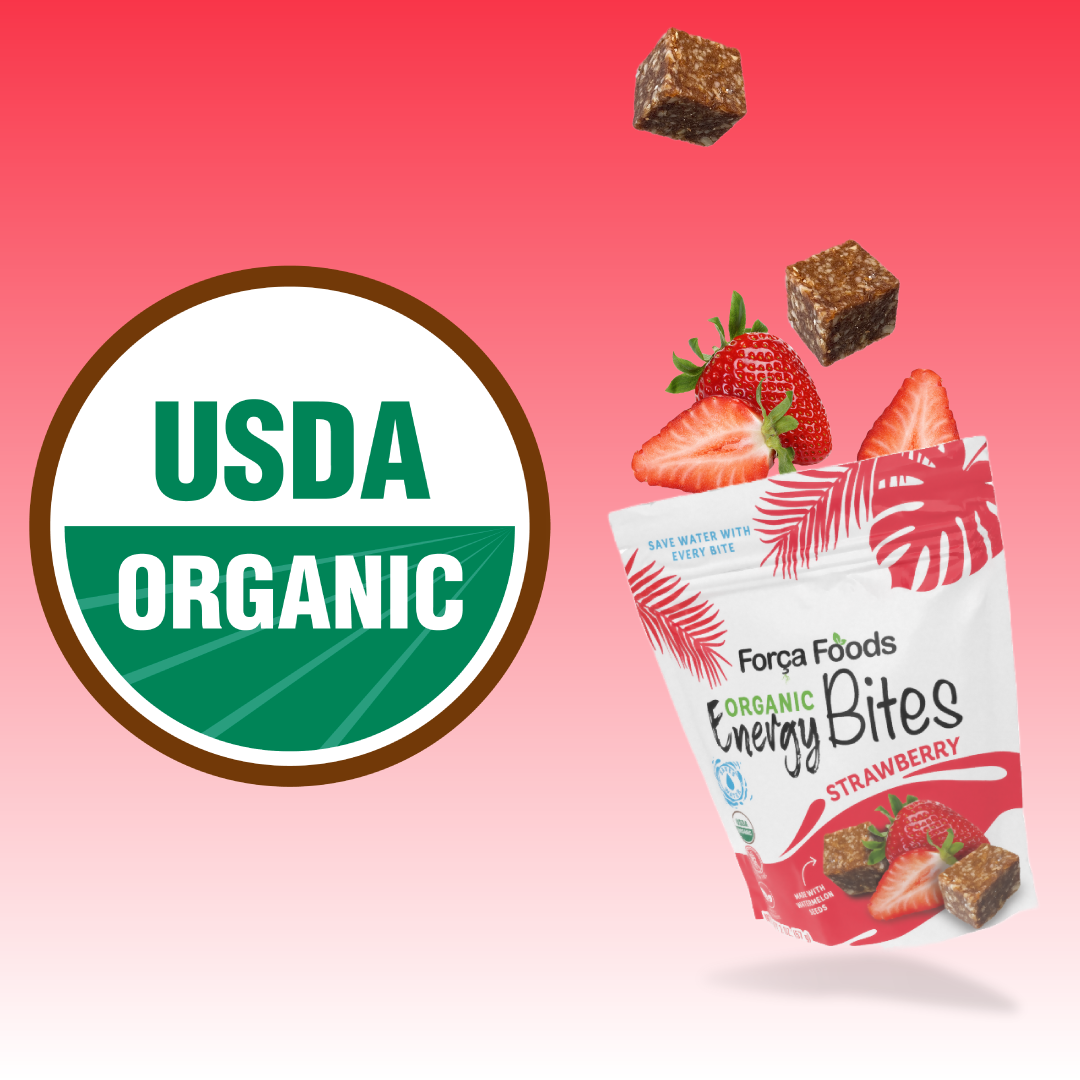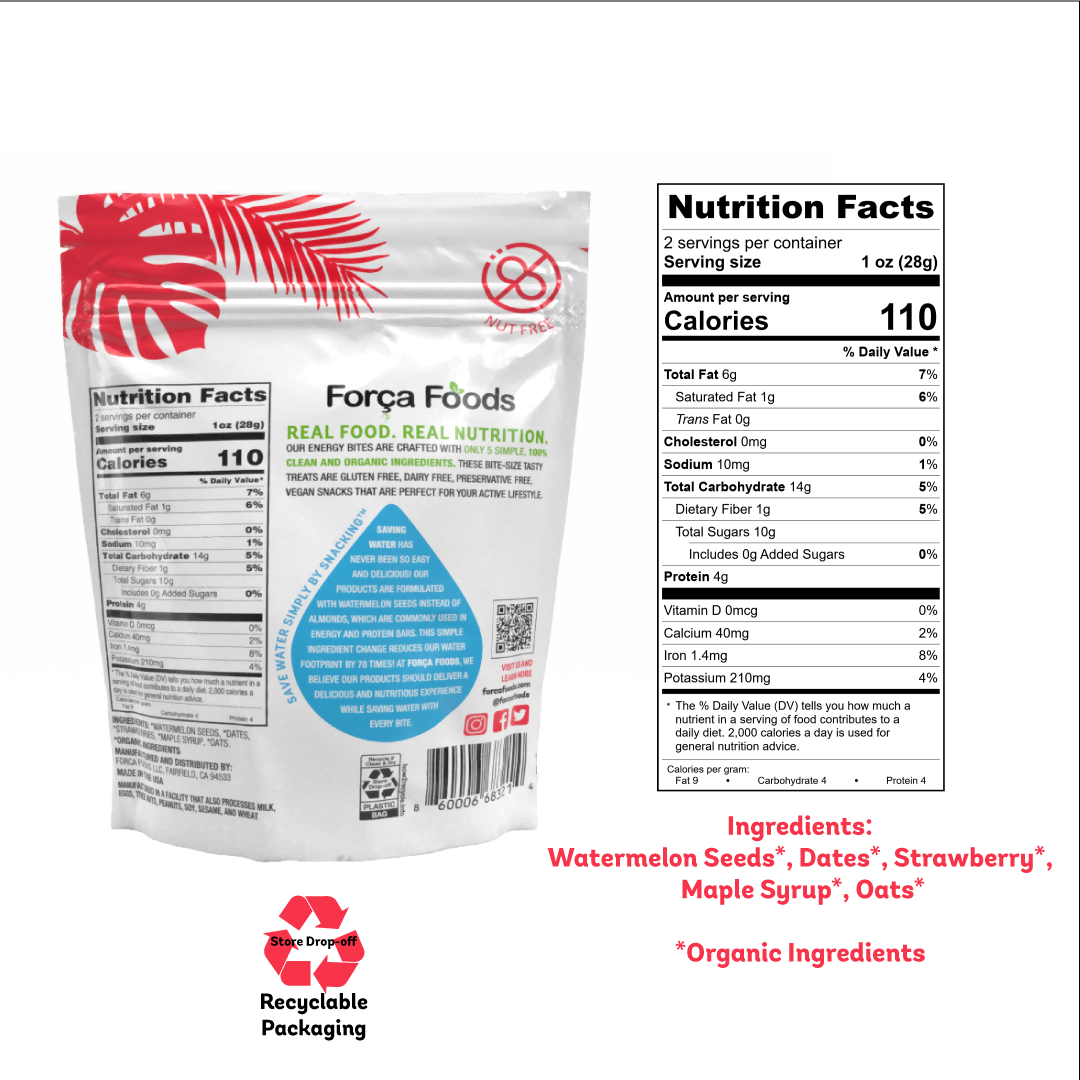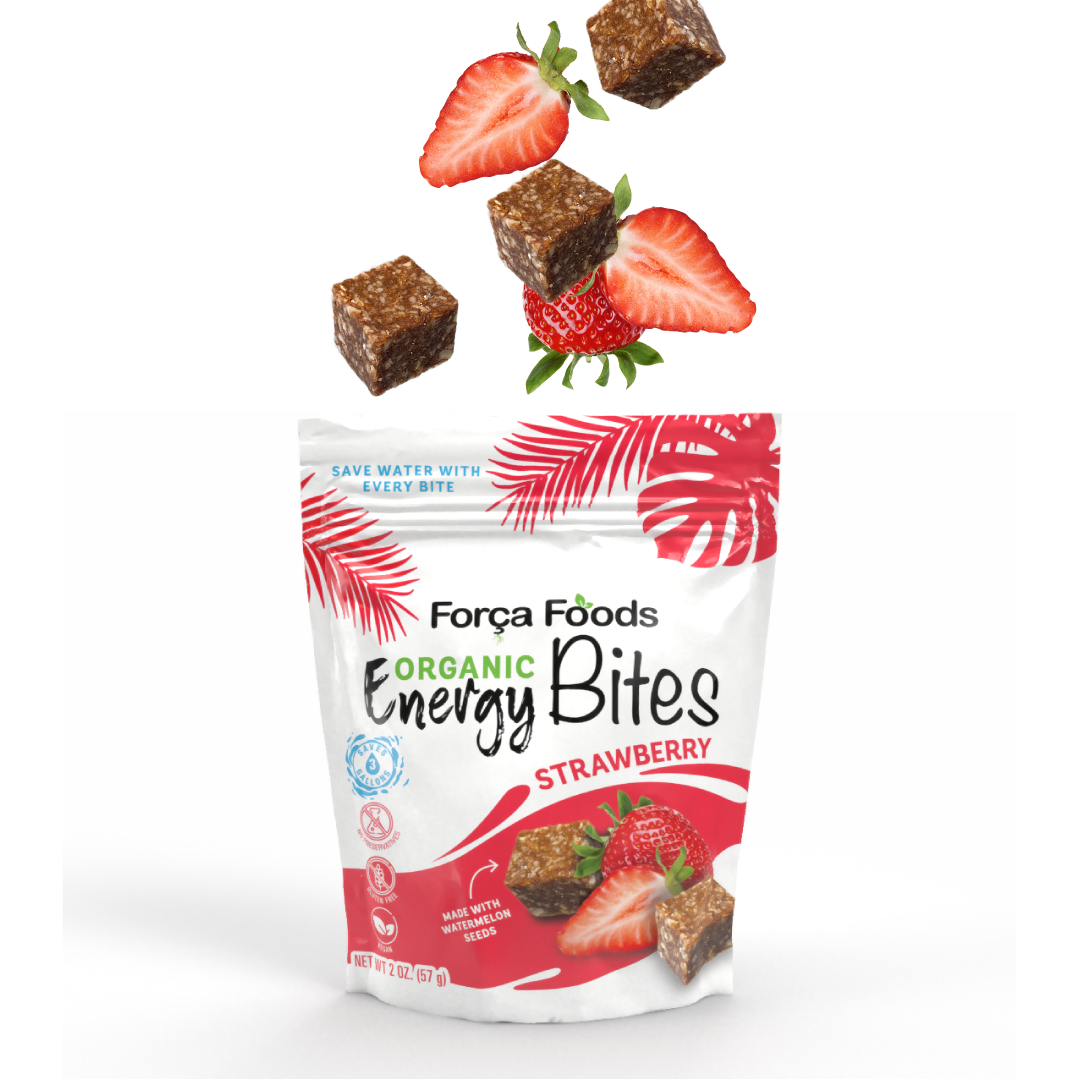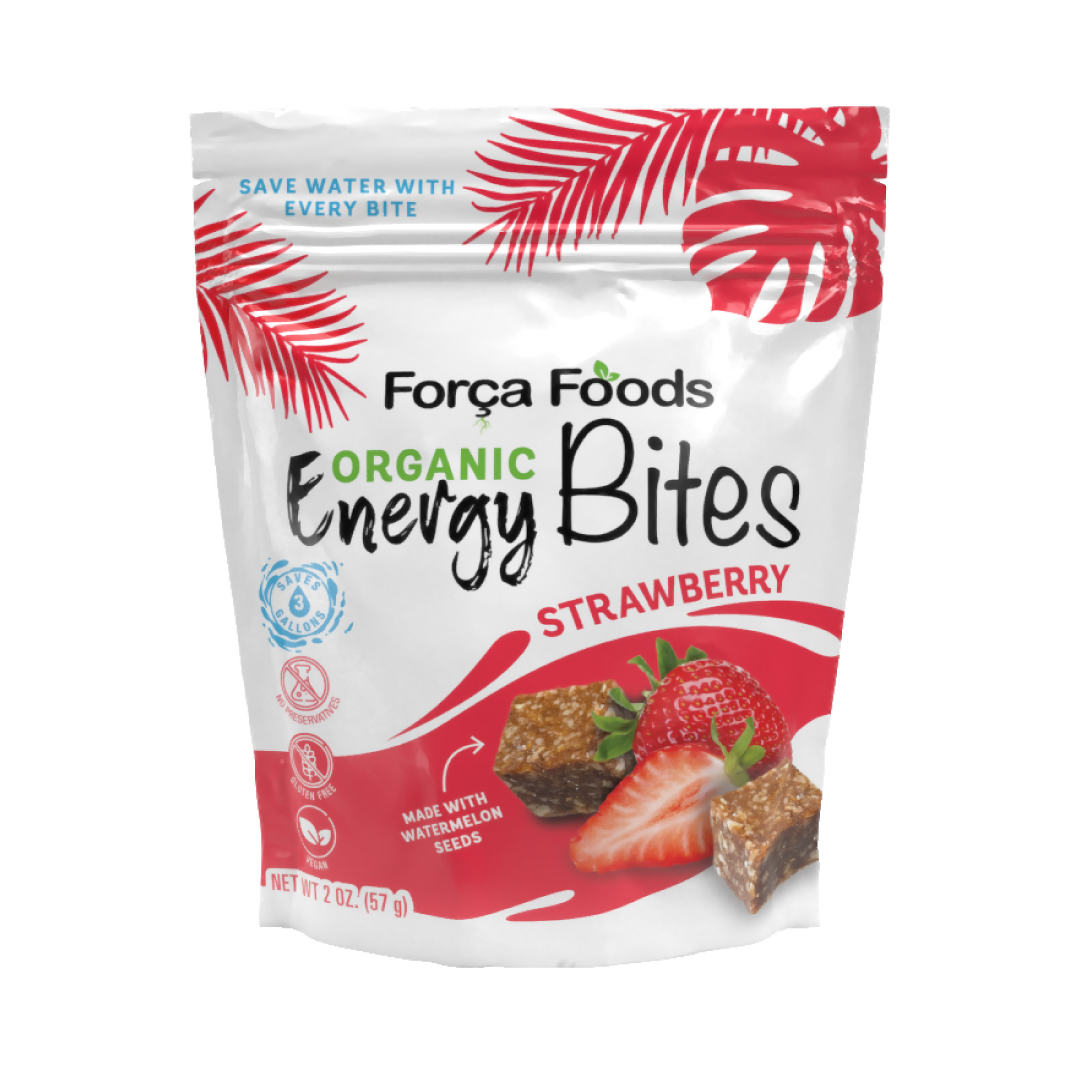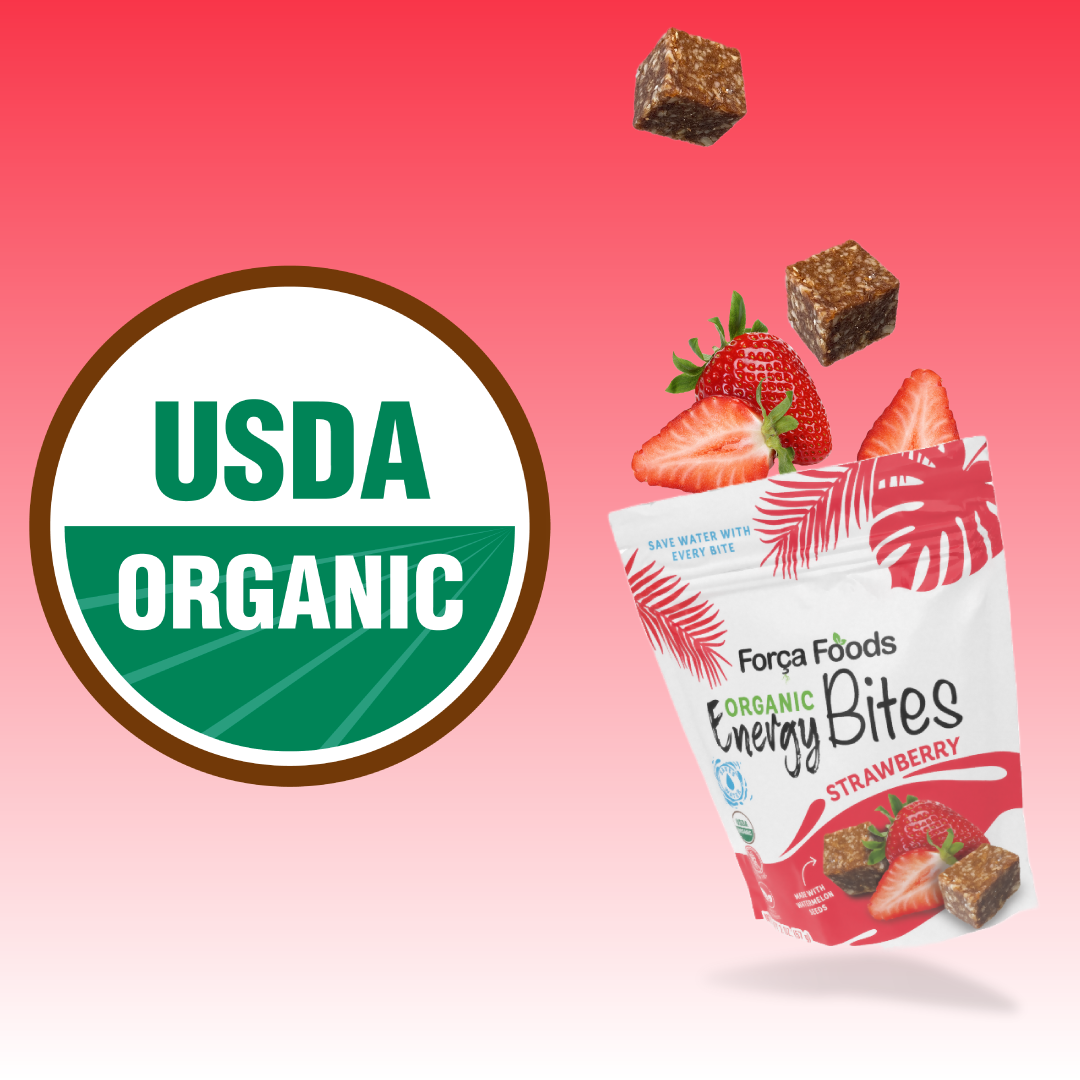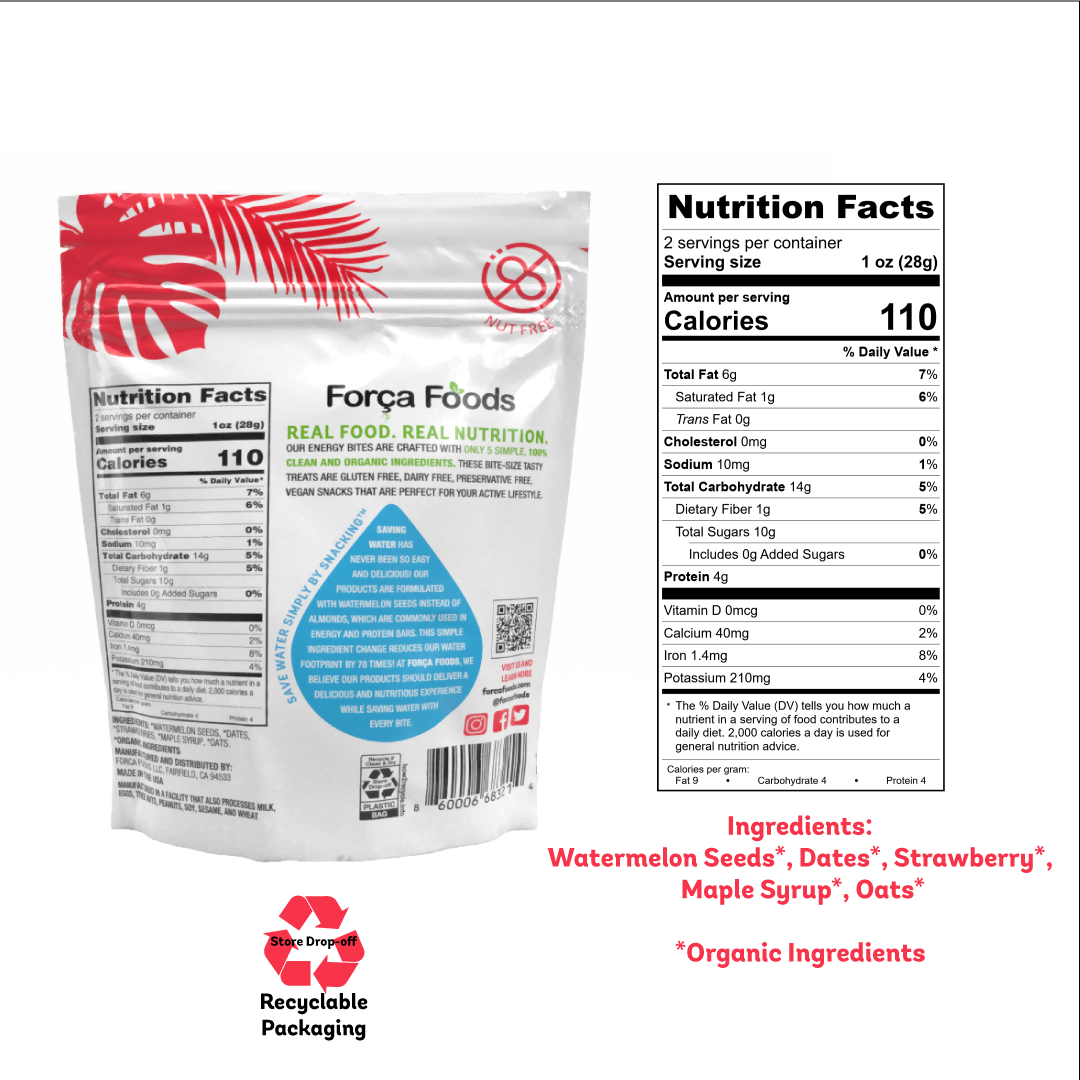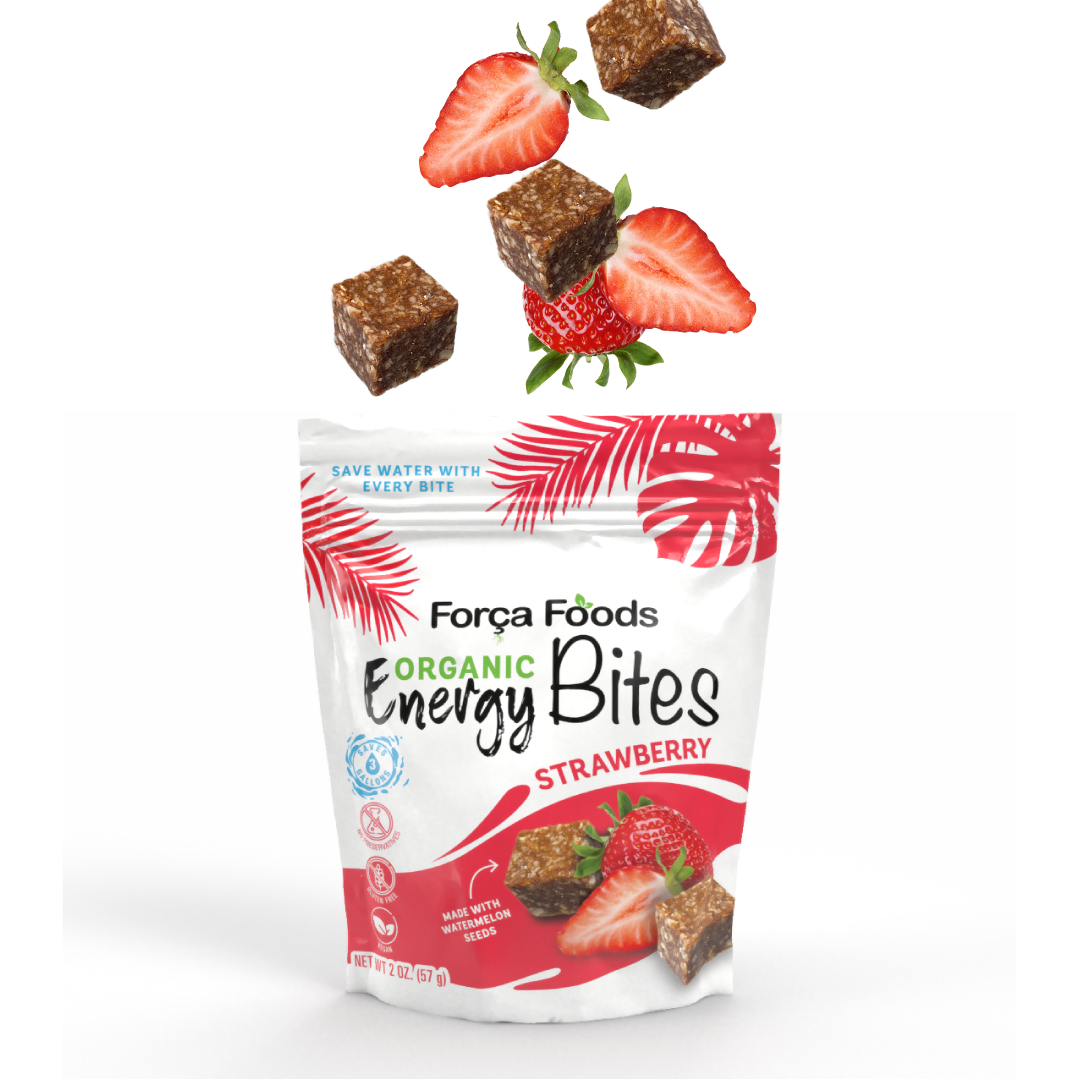 SUSTAINABLE
Lower your water footprint by 99% vs. eating an almond-based bar
VEGAN
100% plant powered nutrition
GLUTEN FREE
No gluten containing ingredients used
Subscribe For Free Shipping*, 15% Off, and Automatic Monthly Shipments
Never run out of your favorite snacks! Subscribe and receive our assortment pack every month.
*Free Shipping is applied after the first month.
Customers can cancel at any time, no commitment needed.